-Untitled-
Hopes, dreams, expectations, realizations, and frustrations. As much as I want to start off my comeback entry here in my blog on a lighter note, reality slaps too hard not to be noticed. In my 20 years of life, I have wished for a lot of things. Some came true, most did not. As the old saying goes, be careful what you wish for, cause you just might get it. There are just those times when all I...
Reblog this if you're still a virgin.
I want to see how many people are proud of it.
1 tag
Somebody needs to invent a mirror that takes...
leilockheart: wowfunniestposts: FOLLOW Wow Funniest Posts YEAH =)) But isn't cameras made of mirrors? :)
1 tag
2 tags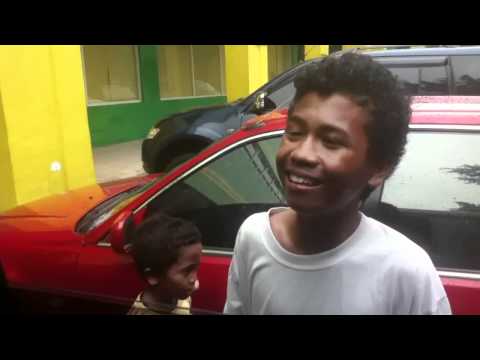 Reblog if you literally cant stop thinking of...
"So here's the deal: With me, it's all or nothing. I love completely or I don't..."
– (via loveandcosmicdust)
ϟ ILLUSIVE SOULS ϟ: reblog if you want Messages... →
rrainbowhair: forcinglaughter-fakingsmile: oh .. this is amazingg, i reblogged & i got 460 messages . weird, i only got 18 67 FUCK YEAH omg i love this! it gave me 13 messages :DDDDDD wooah?? this shits legit… i got 26:D what the shit?! this is awesome! You are all shitting me.
REBLOG AND CLICK THE PICTURE TO INSTALL THIS...
hipstergonewild: Omg, it works. Yay Does work :D yay :—-D messages are back on my dash. Aha didn't expect this to actually work :)
Reblog > Go to your tumblr > Click in the house >...
forealsryan: rockyyrem: sokaylayelled: I JUST SPENT 2 HOURS OF MY LIFE TRYING TO FIGURE THIS OUT. OMG. MOST DIFFICULT THING I'VE EVER DONE. I CAN'T FUCKING DO IT FUCK let me reblog this again
Day 14 - My earliest memory
Hmmm I'm not quite sure about what kind of earliest memory I am supposed to give out here but here goes: The earliest memory I had this day is to remember that there is an NBA finals game today, game 3, Dallas Mavericks vs. Miami Heat. Miami won by luck. :| The earliest memory I can remember that I had since I started remembering things in a very very young age was the memory of me, just...
Day 13 - Somewhere I'd like to move or visit.
I've always wanted to just travel around, whether around the cityscape or around the countryside, it really doesn't matter where. Whenever I get this craving for travel, I go out and just go to the next place that pops out(within viable reach of course). I've always wanted to be a backpacker, if only I have the resources and probably one more friend to do it with me. Basically,...
Day 12 - Bullet your whole day
Get up Breakfast Bath Off to megamall Met depthsofmankind.tumblr.com Basketball vs. Kids Chill Finally got to see my boys DoTA More of my boys came Poker Shots Swim Sleep Fyeah! Basically that what went down yesterday. :)
Day 11 - 10 songs from my shuffled playlist.
1. I miss you - Blink 182 -The perfect right now? Seriously. :> 2. Somewhere over the rainbow - Judy Garland -Nice. :) 3. Relpay - IYAZ - :) 4. Gemini - Spongecola -One of my favorites from the band. "Let me know if I'm doing this right…" :) 5. Bakit Ba - Siakol -Why?  6. Two less lonely people - Air Supply -Haha! I wish! :P 7. Marry me - Train ...
Day 10 - My first love and first kiss
Ah this goes way, way back seriously. I can't believe it's still quite clear to me, the first time that I fell in love with someone is when I was on 3rd grade. She was a seat mate and it started from a little crush then, it's not quite clear but I can be certain that I can call it as my first time to fall in love. I can't describe the feeling anymore, but it felt good, and...
Day 09 - How I hope my future will be
To make it simple, here's a list to map out how I envision the future me. 1. Attend the commencement exercise and get my diploma. 2. Get a job. Real soon. 3. Save money for good investments e.g. house, car, etc. 4. Seriously ponder about graduate studies, either M.A. or Law. 5. Get a job that offer better opportunities, or atleast get promoted. 6. Fall in love. 7. Stay in...
Day 08 - A moment you felt the most satisfied with...
If I wanted to be simple, each and everyday that I wake up, really. I don't know, I've always just been thankful for every morning I wake up cause it's another day in my life. It's another day to do whatever I needed to do. It's another day to love and to be loved by the people around. Cause not everyone of us get to wake up when they sleep at night. Just a month ago...
"We called it Exit Wounds because we had this idea that when a person enters your..."
– Mark Sheehan & Danny O'Donoghue on the song "Exit Wounds" (via fuckyeahthescript)
Day 07 - My zodiac sign
My zodiac sign is capricorn and according to my research, "it is not enough to have a grand idea about the meaning of life. The meaning is lost unless it can be contained within the social order in which people live. Ethical ideas (Sagittarius) must be worked out in terms of socially responsible behaviour (Capricorn)." (N/A). I'm not really sure if understood this correctly but...
Day 06 - 30 interesting facts about me
This is gonna be in random by the way. :) 1. I'm moody. In a weird, unique, mine-only style. 2. I'm currently interested in the world of photography just becaues my Dad borrowed my uncle's SLR camera. 3. I'm currently unemployed. 4. Related to #3, I'm currently not exerting any effort in finding a job. 5. I still wanna go to law school, but I'm scared. 6....